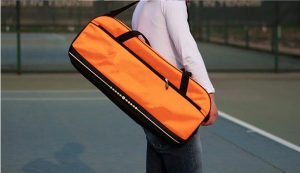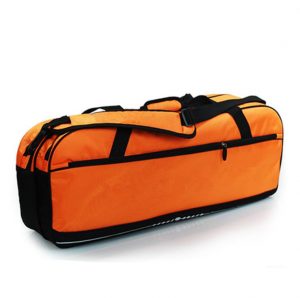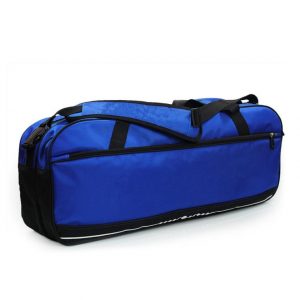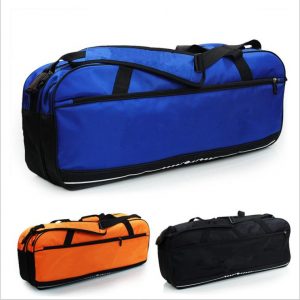 PRODUCTION DETAILS
| | |
| --- | --- |
| PRODUCT NAME | Orange tennis bag |
| BRAND | TGE |
| FABRIC | Polyester83%.PVC17% |
| WEIGHT | 0.6kg |
| CAPACITY | Can hold 6 |
| SIZE | 71*20*29    (Customized upon request) |
| MOQ | 200PCS |
| COLOR | As your requirements(ex.Red, white, black, blue, purple, brown, camel, green, yellow…) |
| PRODUCTION CYCLE | 10days |
| USES | Sports/ leisure/ fitness |
| SHIPMENT PORT | SHANGHAI,NINGBO |
| DELIVERY TIME | Within 15 or 30 days based on different quantity |
| FEATURES | Large capacity, light weight, 83% polyester +17% PVC synthetic material is tough and durable, colorful, clear surface texture, waterproof and scratch-resistant performance, more grade, high quality thick lining, smooth and comfortable, avoiding racket friction damage , thick handle design, comfortable and not tired, easy to use |
How to choose a tennis bag
Many tennis amateurs believe that tennis is only equipped with rackets and balls as well as sneakers. But for professional players, tennis bags are also very important. Because the tennis bag can handle a lot of pieces. You can put the towels, sweatbands, shower gels, shampoo clothes, shoes, your mobile phone, watch, keys, etc. you need when you play.
It has different areas for you to place these items, which not only facilitates your access but also protects your racket to some extent. So if you really want to play tennis, a tennis bag can bring you better tennis fun.
When buying a tennis bag, pay attention to combining your actual needs, there is no need to pursue large capacity. The tennis bag should be placed on the side of the racket, and the other side should have a larger space, put your clothes, shoes, etc., so for wet clothes, dirty shoes, shower gel, shampoo, towels must be separate The moisture-proof belt, there is also a compartment dedicated to mobile phones, watches and the like, the space required for tennis bags is relatively large, and there is a small independent space.
When you buy a tennis bag, you must consider the number of rackets, balls, and other pieces that you need to play. This way you can decide what size of tennis bag to buy. It is also worth noting that the tennis bag is divided into shoulders and one-shoulders. When you buy a bag, you can choose according to the weight of the items you bring and your personal preference.